Contact Us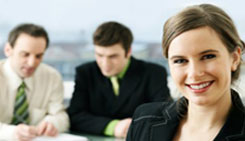 Need assistance? Customer Care is here to help.
Promotions Unlimited is much more than your typical promotional items supplier. We're all about relationships. We take pride in assisting you, our customer, with any and everything you might need. We take the time to find out what your goals are and then help you achieve those goals within a timely manner. When you're ready to order, just give us a call and we'll help make sure your custom promotional items turn out exactly as expected...contact us by phone or e-mail, and we'll gladly assist you or, if you prefer, fill-out the short form below and we'll get back to you ASAP...
Testimonials
Pilot Travel Centers / Flying J
Over the past 3 years, Pilot/Flying J has partnered with Promotions Unlimited for our team member rewards/incentive program. In 2011, PFJ was able to improve our team member retention and performance results through the use of this rewards program. The program was a very large undertaking and I must say that we could not have done it without the incredibly high level of execution by Promotions Unlimited. They offered our team members the types and varieties of products that kept the program vibrant.
Dave

Our Info
9410 Alex Court
Louisville, KY 40299
Phone: 1(502) 495 0464
Fax: 1(502) 261 0468